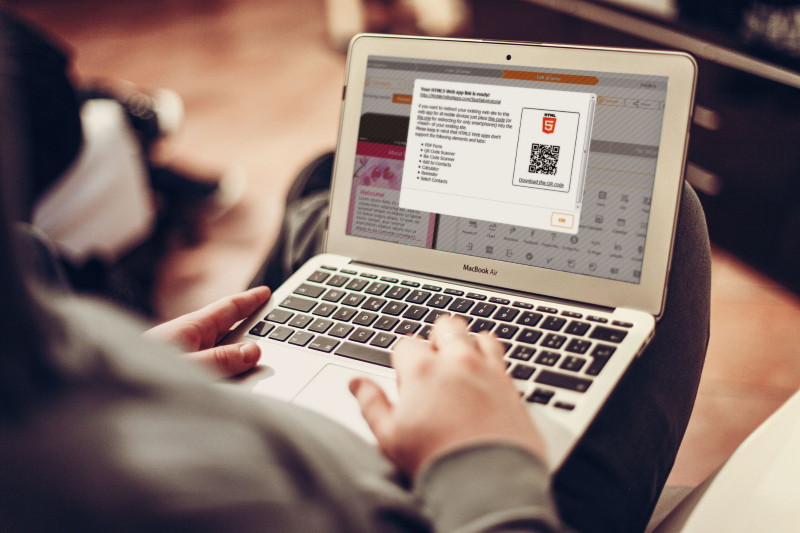 There's never been an easier time to convert your paper forms into mobile apps. As of last week, Snappii has developed a mechanism in their platform that allows you to convert a PDF into a mobile form with just the click of a button. The process works by taking an image of your PDF and manipulating it so that the user can put fields in the required areas. The PDF is then exported to a mobile app that is then pushed to your phone as a complete application.
The new Instant PDF works the same as Form Editor, minus a few of the features. By dragging and dropping fields over the PDF, you can easily create areas where users can input information. This also allows you to put the input fields anywhere, giving you the flexibility to work with any PDF.
Converting your PDF into an app is simple. The first step is to load up Snappii's platform in Form Editor. Clicking on the "Load PDF" button towards the top of the screen will open a dialog box that will let you navigate your computer for a PDF document. If you need to convert a document into PDF, open the document in Microsoft Word and save the document as a PDF.
Once the PDF is loaded, the fields on the PDF will change to PDF mode. There are 6 options that you can use with PDF's:
Text/Numbers
Dropdown
Paragraph
Checkbox
Radio
Sign/Draw
Developers are already working to release additional fields for PDF mode, but most basic functions can be completed with just these 6 fields. To use a field, simply drag and drop it onto the area of the PDF where you would like to have an input. The size of each can be adjusted by locating the expand icon near the bottom-right corner of each field.
Once you've finalized your PDF, Snappii's platform will guide you through deploying your app to either the mobile app stores, or directly to your smartphone. Generally, we recommend you test the app out privately before you invest in the developer accounts needed to publish on the Google Play and Apple store. Private apps can be tested via the Snappii Preview app, which can be found on both app markets free of charge.
After completing a PDF, the user can email or send the document to a wireless printer in the area. The PDF's are also archived so that if you ever need to find an older PDF, it's only a few keywords away. If you're making an app solely for the purpose of a mobile form or a PDF, the option to go back and add features later on is always there. Feel free to load the app into the platform and explore the widgets that you can add to the app at no extra cost.
Getting rid of paper and using apps can improve efficiency and save money. Now, with the PDF to app feature found on Snappii's breakthrough platform, there's no reason to clutter your room with filing cabinets and stacks of unopened boxes overflowing with documents. Try out Snappii's new tool today with a 14-day FREE trial, and only $5 a user per month after that.