Home Tab is like a face of your app. You can place your logo for users to see, and write a short message either about what the app is about, or what your company does, or a logo, etc.
What it is meant for is adding your contact info, so that your customers could reach out to you easily. Fill in your email address and your phone number – make it easy for users to connect you.
Another good thing about this tab, it allows users to Sign up and then Log in. Being a registered member of your app allows users to participate in discussion forum, rate places, write reviews and track unread discussions.
And you will collect your own database of users to send messages to them, and get their feedback.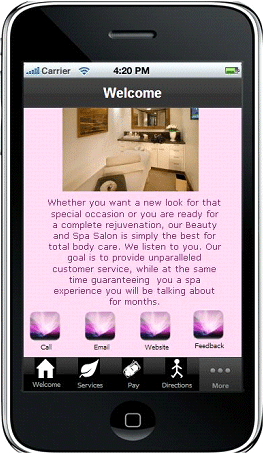 ← FAQs