RSS looks like a news feed when added to an app. User can read news right from your site, and recurrently visit it. If your site doesn't have an RSS, then you could add an RSS about the topic around your app.
Some Snappii users get an RSS from their Twitter, it's also a good way to get people's interest.
Anyway, it won't hurt to add something useful for your users to read. Simply add RSS tab/button and you'll see a dialog asking you to load the feed.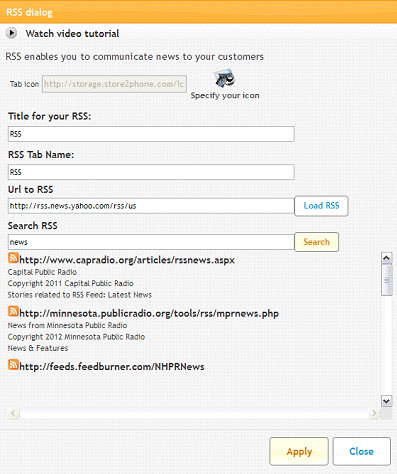 ← FAQs