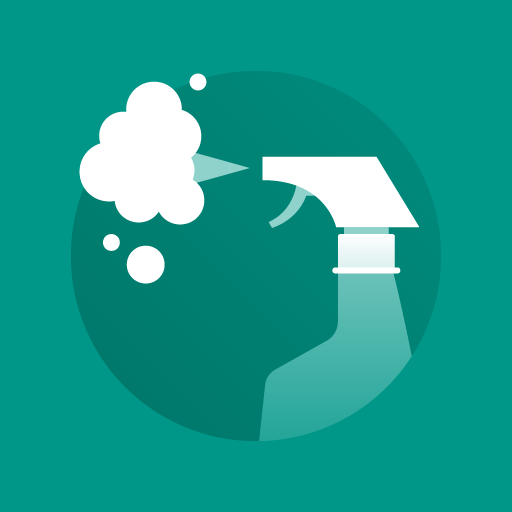 Disinfection Checklist
Want to use your forms?
Use My Form
Prevent COVID-19 infections
38 surface checks to ensure all surfaces have been disinfected
Take photos and annotate them
Store and edit saved inspections all in one app
Share disinfection report as a PDF file
COVID-19 fighting products list based on CDC guideliness
Cleaning checklist as the means of proper inspection
Cleaning and disinfection services continue to evolve these days. More and more businesses along with individuals rely on such services when it comes to properties and facilities cleaning. In order to control the cleaning and disinfection processes, a cleaning checklist comes in handy.
The best way to control that all the surfaces have been disinfected, all the areas cleaned, is to use a special mobile app. Snappii has created its Disinfection Inspection Checklist to help cleaning companies provide better services and make sure that cleaning and disinfection were done right.
After performing cleaning and disinfection, the app user can create a report and send it to a client in a convenient PDF format. Moreover, the app is equipped with the ability to take photos which serves as evidence of the provided services.
With the current COVID-19 pandemic situation, more businesses are facing the need to document the cleaning and disinfection of the facilities. That being said, a cleaning checklist is a must.
The app is totally free to use.
Disinfection Checklist COVID19 app from Snappii is a great tool for ensuring proper disinfection for commercial and residential facilities. The app is based on the Centers for Disease Control (CDC) Prevention guidelines.

The app contains a comprehensive checklist with 38 checks to ensure that all surfaces have been disinfected.
The app collects photos, signatures, and dates, and submits the inspection report into a convenient PDF file that can be shared with your clients via email or other means available on your device.
Download the Disinfection Checklist from the Apple App Store at no cost here and from the Google Play Store here.
If this app does not meet the needs of your business, feel free to send us your requirements and we will easily update the app with your own cleaning checklist.
If you are an individual, you can use the Disinfection Checklist app to help in your daily/weekly cleaning routine. A convenient cleaning checklist allows you to remember to clean the areas you might forget. For example, how many of us remember to wipe doorknobs? However, these carry lots of germs as are commonly touched surfaces.
Of course, a professional cleaner keeps all the details in mind, but it's better to be on the safe side and use this cleaning checklist – especially when it comes to inspection.
Can't find the app you need?
Continue to searching in our app store or get a free quote for a custom app