Snappii has developed a safety app for our company. Our employees are responding to the use of technology and your app platform and we are acheving 70% documentation compliance. I would highly recommend Snappii to anyone looking to update their health and safety documentation program.

110%. Couldn't have found a better team. Always checking in to make sure it's suiting my needs.
I like the fact that they make my ideas come to life in the app.
Can't think of anything that I haven't liked. Great team, great communication, experienced team.

I cannot say enough good things about our experience with the Snappii team. The development and implementation process was painless and fast. I still cannot believe the turnaround time from first discussion to testing. Snappii's product was a perfect fit to fix a long-time deficiency in our processes. I feel like with Snappii, we are developing a partnership, not just buying a product!

Our whole experience of Snappii has been a pleasure, didn`t think it is possible to create such a professional app so quickly and easily!

No matter how complicated the request, Snappii has always presented a work-around and a solution.
Thank you Team Snappii, for all of your continued support and excellent customer service over the years.

This is a wonderful app and a real time saver. Our drivers are able to send the electronic document from wherever they are in the USA. Make the office reduce time with not having to manually go through stacks of paper when drivers return to home terminal. This app does save time in the billing cycle with proof of signatures on the BOL.

Our app from Snappii has saved our company both time and money. It has enabled us to scale our business at a rapid rate. We have grown quickly enough to be an Inc. 5000 company four years in a row, that wouldn't be possible without Snappii.
Snappii is a cloud-based platform for rapid mobile app development that enables us to design, develop, and deploy feature-rich enterprise grade and secure business apps in weeks versus months if hiring a developer to code your app from scratch. You will save thousands of dollars!
The Benefits of mobile app development from Snappii
App development Speed

Everything has already been coded. We take ready-made features and incorporate them to your app. The drag-and-drop Editor makes app development process a breeze. Even complex apps take only a few weeks to deliver.

Affordable

You are charged for our time only. No matter how complex the app is, the quote is based on the time spent. There are no minimum project costs, so the simplest app can cost you up to 1k.

Awesome support

Our team will support you on each project stage. We will help deliver the final product to your team seamlessly. We can teach your staff how to use the app. We will answer all the questions you may have and address all concerns.

Maintenance

After the mobile app has been delivered to you, we continue to support you with app maintenance.

Fast changes

If some day you decide to update your app, we can do it really fast. Since there's nothing to code from scratch, your app can be updated in a few days.

Real time preview

While developing a mobile app, it helps a lot to see the result as you go. Snappii provides an easy to use mobile app preview. On any app development stage, a user can access the app to see the progress.
Why do you need a mobile app for your business?
Many companies understand the importance of mobile app development and the impact it makes on their business. With the help of mobile business apps you can:
Improve communication and collaboration between the teams

Cut down on paper storage and processing expenses

Boost your business productivity

Significantly accelerate daily operations

Get access to information 24/7 from anywhere

Look more professional to your clients
Let us help you go mobile. Our team of professional app builders will take your idea and make it real! You will get your first mobile app prototype in only 48 hours. A mobile app developer charges you tens of thousands of dollars and delivers the app from 6 months. That's too long. Your competition is already likely using a mobile app for their business, so there is no time to wait.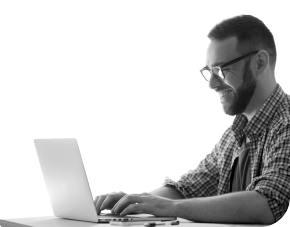 Snappii Apps have over half a million users!
We've helped thousands of companies in many industries to create their own mobile app
Truly amazing customer service! CSRs have/are wonderful to work with. Stream line Purchasing in our construction field as well as putting controls and cost measures in place. This is a first for us so there are growing pains as we progress. Snappii is always brain storming with me on finding the best solution.
Read more testimonials
What's the process of mobile app development?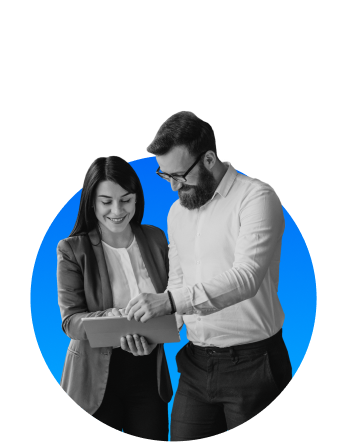 Tell us your app requirements or describe what business processes you would like to improve with a mobile app.

Our professional team will review your request and come up with mobile app development timeframe and cost.

Once the App development fee has been paid, we will start the mobile app development process. It will include a prototype to make sure we are on the same page, app design, development, and quality assurance.

Once the app is ready, we will provide you with instructions on how to use it.

After the app has been delivered, we continue to support you. Any changes, app updates, and trainings with your team - let us know.
What tasks does mobile app development help solve?
Business workflow

Improve daily operations with mobile apps. Mobile apps help automate many processes. Apps integrate with your mobile device gallery to add photos to the reports, with your address book to load client information, with your location to show weather conditions, nearby resources, and maps and directions. Scanning a barcode, you can get access to the information for the inventory, send reminders, safety updates and any information via push notifications. Speed up decision making and control business operations with mobile app development.

Team collaboration

Improve communication between the field teams and office teams with mobile apps. No need to drive to the office to drop off forms, or wait for the customer's approval to do the job. Generate a report on the job site and instantly send it to the client. Get approval immediately. Send job estimates, invoices from a mobile app and get paid faster. No need for the office to wait for the paperwork. Communication between the teams significantly accelerates with the help of mobile app development.

Paperless office

Having access to the reports and other data 24/7 is a must in case of emergency and check-ups. Mobile app development has already helped thousands of companies feel safe and secure having vital documentation at hand anytime anywhere. Driver stopped by the inspector? Show proof of regular inspections with a mobile device. Need urgent approval from the customer? Send a mobile form, collect digital signature and get the changes done. No more paper storage, documentation loss, printing and storage costs. Mobile business apps save time and money.
Top Mobile Application Services
There are many services that mobile application developers can use to speed up the development and delivery of their applications. However, it doesn't look like a developer can become a guru in each one of them.
It is much more preferable for a mobile app developer to find the entire environment to use, integrate, and consume most sought-after features and quickly implement them into a mobile application. This way, the development cycle will accelerate greatly, allowing mobile application development delivery and testing to take less time.
Essentials
User Sign-up/Sign-in and Management

Social login
(Apple/Google sign in, etc.)

Analytics and User Engagement
Data Services
Real-time and Offline Data

Application Logic/Cloud Functions
Machine Learning
Image and Video Recognition
Mobile app development FAQ
Why does your business need a mobile app?

There are lots of reasons why companies strive to have a mobile app. First of all, it is a direct communication channel with the customers. Businesses can send push notification to their clients with deals and special offers, not to mention company news and product updates.

Secondly, mobile apps help companies collect data about their clients' behavior. Such information can be used to improve service and conduct targeted marketing activities.

Last but not least, mobile apps help increase brand awareness and customer loyalty. Customers are more likely to interact with a mobile app that they have downloaded than with the website or a social media page.

Is mobile app development a long process?

With Snappii, it is fast and affordable to build a mobile app for your business. We have created a mobile app development platform that allows us to make apps starting from several days. Even most complex apps will only take a few weeks. The secret sauce is the codeless yet powerful drag-and-drop Editor. Anyone can build mobile apps really fast and make changes to them in no time.

What is the cost of mobile app development?

Hiring a mobile app developer is costly because it takes many months of development to give you a final product. With Snappii, time is on your side. Since app development takes significantly less time, in case you want us to build a mobile app for your business, you will be pleasantly surprised with our prices. If you are a DIY user, you pay a monthly fee as long as you need your app live. There is no obligation to buy. Make it, test it, and see how it goes for you.