Custom Mobile App Development
Get a custom business app for your company in weeks, not months!
Free Quote
Lightning-Fast

Affordable

Awesome Support
We've helped thousands of companies in many industries to create their own custom mobile app
Why Choose Snappii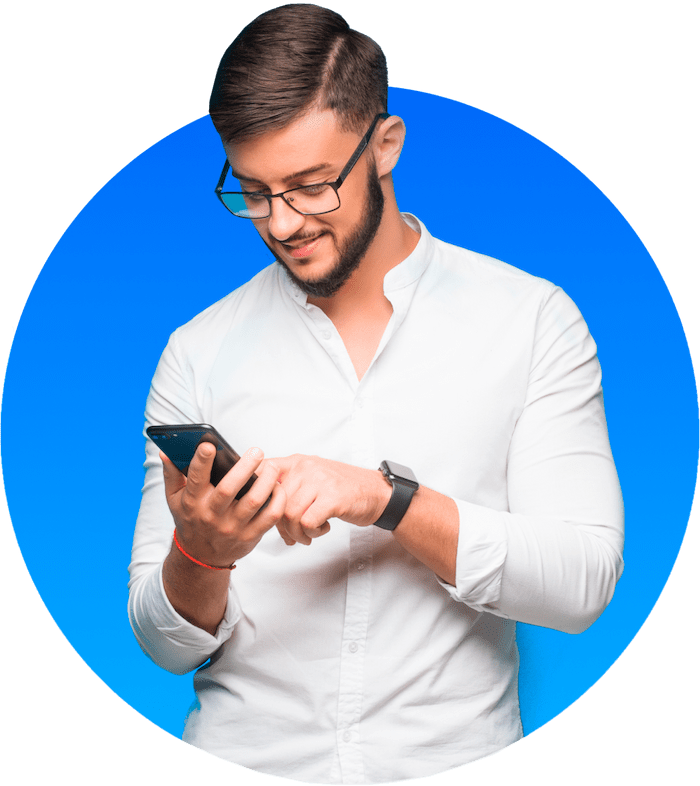 Your app in weeks, not months

All apps are built on a rapid mobile app development platform. Faster prototyping means receiving an end-product quicker than hiring another custom mobile application development company.

Affordable

Custom mobile app development pricing is cheaper thanks to Snappii's codeless platform. It takes us less time and you save money.

Tailored to your business

Proven with over 110K mobile apps built. 500,000 users can't be wrong. We have helped customers from small to Fortune 100 companies to get their custom mobile apps and increase their business presence, improve workflow, and significantly cut down extra expenses.

Awesome support

Once your custom mobile app has been delivered, Snappii continues to support you! If you need any changes added to your app, let us know. If you want your team to learn how to use your new app, we can schedule training. Just let us know!
Custom Mobile App Development Services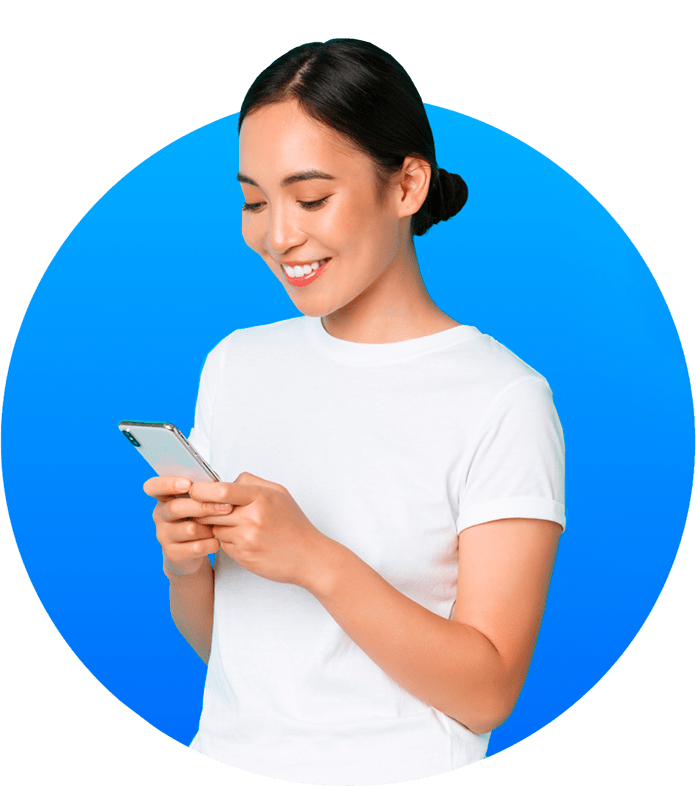 Lightning-fast mobile app development

Snappii uses its codeless app development platform to create custom Android and iOS apps. This is significantly faster and easier than using SDKs or Frameworks.

Custom iOS and Android app development

With visual app creation, drag-and-drop interface controls optimized for mobile, and instant testing on any device, Snappii apps deliver a fully native app user experience.

UI/UX
App Design

A professional team of designers and app developers works in parallel to make the app both easy to use and visually appealing. 

Cloud applications integration

Connect to websites, web-based applications, and internal databases with RESTful API web services.

Cross-platform app development

Our team of experienced mobile app developers can easily create mobile apps running on different devices. No need to re-write the code to adjust the app to a platform. 

Rapid app updates and changes

Making and distributing app changes takes from several minutes up to a few days based on the complexity of the requirement. 

Customer training

If you need help teaching your team to use the app, we will schedule training with your staff to make sure they understand how to use it.

Mobile app maintenance

After the custom mobile app has been rolled out to you, we continue to watch it. All apps are updated to the latest OS versions and tested for bugs.

Mobile
server-side development

Need to add a specific feature to your app that's not on our platform? No worries. Our server side developers can make your idea into reality..
Request Consultation
Order your custom mobile application development from Snappii to achieve these goals:
Optimize business workflow with timely data analysis.

Improve team communication. Organize reporting and speed up decision making.

Look professional to your clients and win more jobs. Quickly collect vital information and present it with good-looking PDF and Excel files.

Expand your brand visibility. Let customers easily find you in the App Stores.

Accelerate customer retention. Engage with your clients instantly with the mobile app.
Free Quote
Mobile App Development Process
1

Idea

Send us your requirements

2

Discussion

Our experienced app builders will discuss your idea with designers and sketch up a mockup to meet UX and UI best practices.

3

Development

Using the Snappii codeless app development platform, teams can work collaboratively in parallel work streams. The Visual Editor and the live build Preview App enable teams to build and update apps quickly, instantly view changes on their devices, and provide immediate feedback. This dramatically compresses the development cycle, improves time to market, and lowers costs.

4

Quality Assurance

The QA team will test all the angles of your app making sure it fulfills the tasks properly, is easy and intuitive, and works smoothly.

5

Delivery

You receive the completed app that you can start using and rolling out to your team.

6

Maintenance

You will not be abandoned as soon as you receive your app. We continue to watch it out for any bugs and possible issues.
Request Consultation
Custom mobile app for any business Q&A
How important is a mobile app to your business?

Every company now understands that it needs a mobile app. Even small companies want one. Therefore, custom app development needs to be affordable. Having a mobile app for your business can be compared to having a website. Mobile devices are more popular now than PCs and are more frequently used. They can increase customer engagement, help to promote specific products and services, provide better customer service, and more.

Aren't mobile apps really expensive?

Yes, they are expensive if you hire a mobile app developer. Developers write code from scratch to build your custom mobile app. When it comes to a mobile app development company like Snappii, our clients are getting surprised with such an affordable price. How can Snappii afford custom app development at such a low cost? The secret sauce is the ultrafast Snappii Visual app development platform. Using Snappii custom mobile apps are built visually with a drag, drop and configure method. Snappii's custom app development process includes fast prototyping. The customer will see the prototype already in 48 hours. Snappii's developers involve the customer in the custom app development process, getting comments and requirements directly, and can quickly fix certain points before the release of the application, which significantly saves time.

How can I get a custom mobile app for my business?

Send us your app requirements, and our team of professional app builders will provide you with the quote. If you agree with it, we start working on the prototype. Order custom app development from Snappii today and mobilize your business fast!