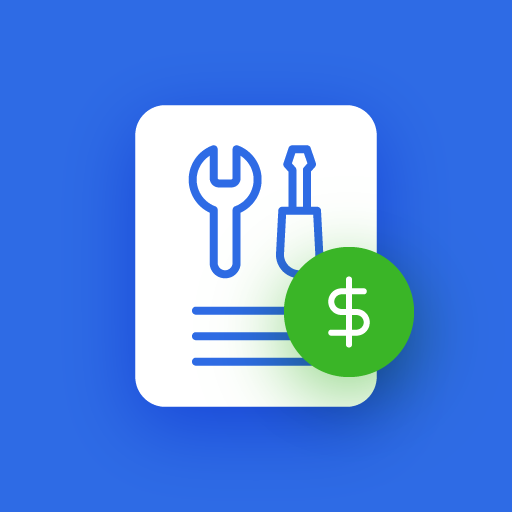 Job Estimates & Invoices
Want to use your forms?
Use My Form
Create project estimates quantifying labor, parts, materials and equipment
Track repairs made to equipment
Report job progress
Generate custom PDF & Excel reports
Email reports, upload them to cloud drives and print
Sync collected data across multiple devices
Calculate total cost in labor, parts, and grand totals
Work online and offline
Save time and reduce expenses
Can't find the app you need?
Continue to searching in our app store or get a free quote for a custom app
The best solution for the usual difficulties of the estimation process
For project managers and other specialists, accurate estimates are a core for effective project planning and execution. This is an important starting point for the project. Often, estimates take place on-the-go or in the field and it is hard to get accurate and timely data. Moreover, the estimation process is significantly complicated by time-consuming paperwork. Keeping in mind these aspects, Snappii has created the Job Estimator app that is a real godsend to generate professional job estimates in a snap right on a mobile device and email them to anyone. The Job Estimator app is a great chance to get rid of paperwork once and for all and promote a business.
Job Estimator app to avoid paperwork, save time, look professional, and win more deals
The Job Estimator app allows users to quickly create job estimates, work orders, and invoices. Users can select the type of report at the beginning of work with the app. The pre-made mobile form of the Job Estimator app can be filled in in a few minutes. The Job Estimator app offers the opportunities to:
use the voice-to-text feature;
add client info (create a new one, select the existing contact, or import clients from the address book or Excel file);
always find saved estimates and see their status;
record time and expenses spent on a particular client or project;
make calculations and see the total estimated cost in labor, parts, and the grand total;
preview and generate the estimate report in a PDF format;
share the report via texting or email;
add photos to the invoices – items;
fill in invoices with previously entered data;
collect signatures;
sync collected data across multiple devices;
and more.
Some more reasons to utilize Job Estimator app
The Job Estimator app allows professionals to forget about inaccurate and untimely data forever. Creating job estimates on the spot helps win more deals, increases business efficiency and customer satisfaction. The Job Estimator app is available in Apple App Store and Google Play. The Snappii team offers a solution of app customization. The Job Estimator app can be modified to meet some specific business needs. Any specialist using the Job Estimator app can expect more organized work and better results. The Job Estimator app is an opportunity to significantly increase productivity and profit with minimal investment.