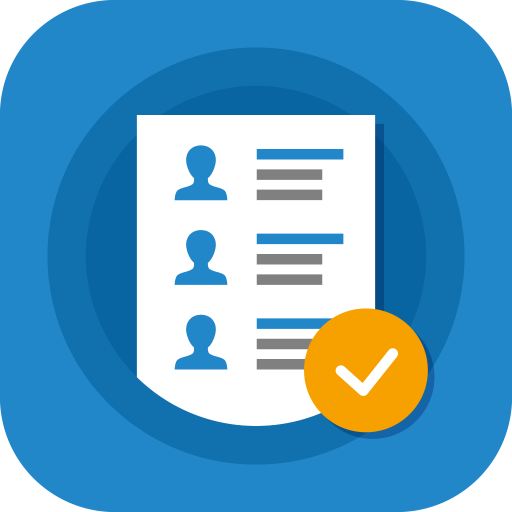 Check In Guest Book App
Want to use your forms?
Use My Form
Meet guests at the reception and check in those who arrive
Upload an Excel list of visitors for checking in
Easily check visitors in and off
An accurate counter to see how many guests are missing
Export a list of visitors who have arrived
Securely store a database of visitors
Improve accuracy
Eliminate paperwork
Customize the template to meet your needs
Streamlined check-in process with mobile apps
Check-in is the beginning of forming an impression of the event. This process doesn't have to be stressful and time-consuming. However, this is not an easy task considering the multitasking of receptionists and managers. They should capture guest data, generate guest lists and profiles, create and print badges, track guests, create a consolidated report, and more. There are special mobile apps that can help optimize and accelerate the check-in process. They eliminate long lines and data loss and allow companies to look more professional.
Check In Guest Book app: a must-have tool for any business event
Snappii offers one of such check-in apps - the Check In Guest Book app. It is a paperless solution to easily and quickly manage guests. The Check In Guest Book app allows users to:
check in/out guests,
track invited/arrived guests,
upload an Excel list of guests or add new guest manually,
add full-fledged information about guests
create and print guest badges,
instantly find necessary contact,
generate and share reports,
securely store database of guests.
This check-in app is a smart and agile tool to manage guest reception, facilitate check-in procedures and make it more efficient. It is a great opportunity to say goodbye to time-consuming and unreliable paperwork. The app contributes to more accurate and organized data that is always at hand. The Check In Guest Book app provides an opportunity to minimize a reception staff and significantly cut expenses.
Risk reduction solution during the COVID-19 outbreak
The COVID-19 outbreak has escalated concerns when it comes to business events and the gathering of people in one place. The pandemic has made it crucial to limit face-to-face contact and regulate the presence of a certain number of people in one premise. The Check In Guest Book app is a perfect assistant for it. Safe check-ins without close contact and dealing with manual filling out of paper forms reduce the risks of infection. Moreover, this check-in app allows managers to always be aware of the number of people in the room and track this. These are the new rules of life and work and there is too much at stake. Therefore, today people actively implement such apps. The Check In Guest Book app is available in Apple App Store and Google Play. It's affordable for anyone and ready for instant usage.
Can't find the app you need?
Continue to searching in our app store or get a free quote for a custom app