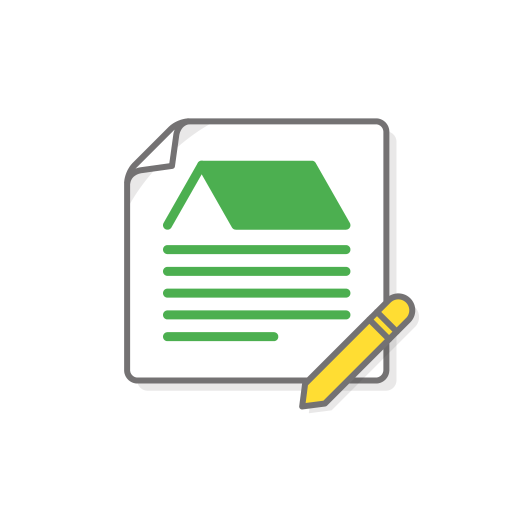 Roof Inspection
Want to use your forms?
Use My Form
Create different types of roof inspections in minutes
Take pictures and report damage
Save and edit completed inspections on your device
Email inspections
Upload completed inspections to cloud drives and print
Sync data across multiple devices
Work online and offline
Save time and reduce expenses
How to obtain a regular roof inspection
Roof inspection is an indispensable part of a healthy building. Keeping the roof under regular maintenance is a good way to save it from expensive repairs. Many roofers these days face dangerous workplace conditions. Climbing a roof is challenging enough, creating inspection reports shouldn't be.
Mobile inspection reports for roof inspection
A roofer has to carry lots of tools to climb the roof and put observations into a report. Using a voice-to-text feature is a must in such hard work. Dictating what you see around you is safer than putting it down on paper. Many roofers state that they would like to have a single tool to help them collect information, record photo and video evidence of disrepairs and malfunctions rather than dragging a camera, a paper file, and a dictaphone. After collecting all the necessary information about the condition of the roof, a roofer then has to sit down and create a roof inspection report using all those tools. Dealing with illegible handwriting, retyping the information from paper to computer requires much time and effort.
Snappii offers a Roof Inspection mobile app that will replace paperwork and save roofers precious time on reports. This free app has everything a roofer would need to create a roof inspection report. The app is super easy to use. Select the roof type, save and start filling out information. Use the voice-to-text feature to speak your observations. Capture dates, location, photos, and signatures. Create professionally looking roof inspection reports. Access them anytime from your mobile device. Share PDF inspection reports with anyone, no need to drive to the office or to the client to sign the inspection report. Moreover, you can select the clients from your address book, and preview the report prior to sending them.
The Roof inspection app is available for free download from both Apple and Google stores.
The Roof inspection app has several inspection forms to choose from, however, if you have the forms you already use and would like to use them in this app instead, Snappii has the option to customize this app for you. Simply send us your requirements here. If you prefer to try to convert the forms yourself, feel free to use our Form Editor here. Snappii has been helping small to medium-sized businesses for over 10 years to ditch paperwork and use mobile apps and mobile forms. Improve workflow, save time and money on data collection. Ditch paperwork and make your roof inspection a breeze.
Can't find the app you need?
Continue to searching in our app store or get a free quote for a custom app