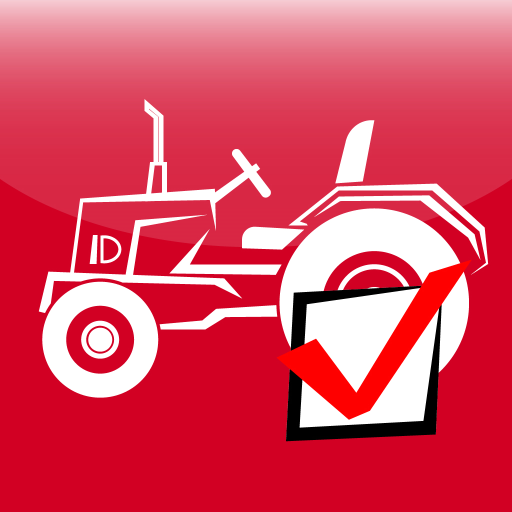 Tractor Inspection
Want to use your forms?
Use My Form
Conduct detailed inspections covering each major system and component of heavy equipment
Indicate problems, disrepairs, malfunctions in the equipment performance
Generate custom PDF & Excel reports
Email reports, upload them to cloud drives and print
Sync collected data across multiple devices
Modify existing inspections and re-send them
Work online and offline
Save time and reduce expenses
Can't find the app you need?
Continue to searching in our app store or get a free quote for a custom app
Tractor Inspection mobile app from Snappii
Tractor Inspection app is created to inspect tractor elements with your mobile device, avoid accidents, and keep equipment and employees safe. Tractor Inspection app is equipped with a convenient mobile inspection form allowing professionals to collect data in real time. This helps drastically save time and money on data collection. Equipment inspections are often performed in the field where internet access is not available, however, with Tractor Inspection app from Snappii you do not need to worry your data can get lost. This mobile app works in offline mode, saving your data locally on device and sending it to your office once the Internet connection is retrieved. Today, there's no need to print sheets of paper, fill out paper inspection forms, deliver them to the office for signature and storing in the drawers. Paper forms are in the past. Mobile business apps are the present and the future of accurate data collection. With Tractor Inspection mobile app you can rest assured your data is private and secure. It is stored on the cloud database and can be accessed anytime you need it. No need to waste precious time looking for a document. Mobile apps allow its users to search data quickly and easily. Besides, you will save thousands of dollars on paper forms.
Speaking of mobile forms, if you want to use your own forms in the Tractor Inspection app, you can simply upload your PDF form, fill it out and share. Your forms can be turned into powerful mobile apps with a click of a button.
Tractor Inspection app can be easily branded and extended for your own business. This app is built on a codeless platform, and it can take just a few hours to change it for your needs.
Tractor Inspection app is a great business solution for anyone engaged in the equipment inspection industry. Tracking tractor components is an everyday activity which results affect employees' safety, so this must be taken seriously. A mobile inspection app is a perfect way to manage this activity easily. Download Tractor Inspection app from Apple and Google Stores for free.