Visually Develop Mobile Applications
The web based visual development editor allows you to build applications using a simple drag and drop user interface. Add or change functionality in seconds. Customize your screens and tabs with your own design and feature elements.

- Build your own apps when and where you want. All what you need is an Internet connection and a laptop/PC. Nothing to download, just open a browser, find the Snappii website and start your app. Make custom, native apps in minutes virtually any time! While you are making an app you can also simultaneously test it on the Snappii App and see the changes at once.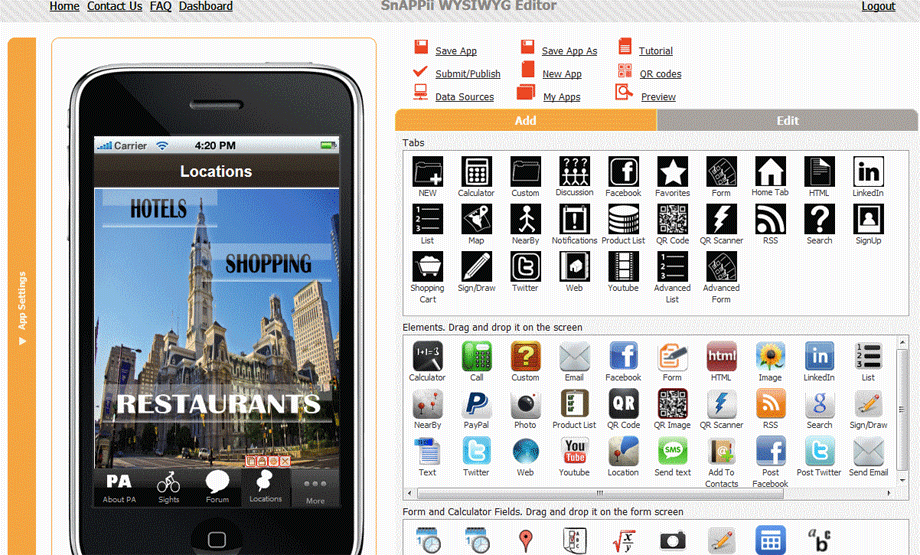 Build Once, Deploy Everywhere
Build your app once and SnAPPii will generate native iOS, native Android.

- With Snappii, you can create an app on a platform-neutral canvass. When you're ready, simply check off the platforms for which you want your app to be generated and you're done!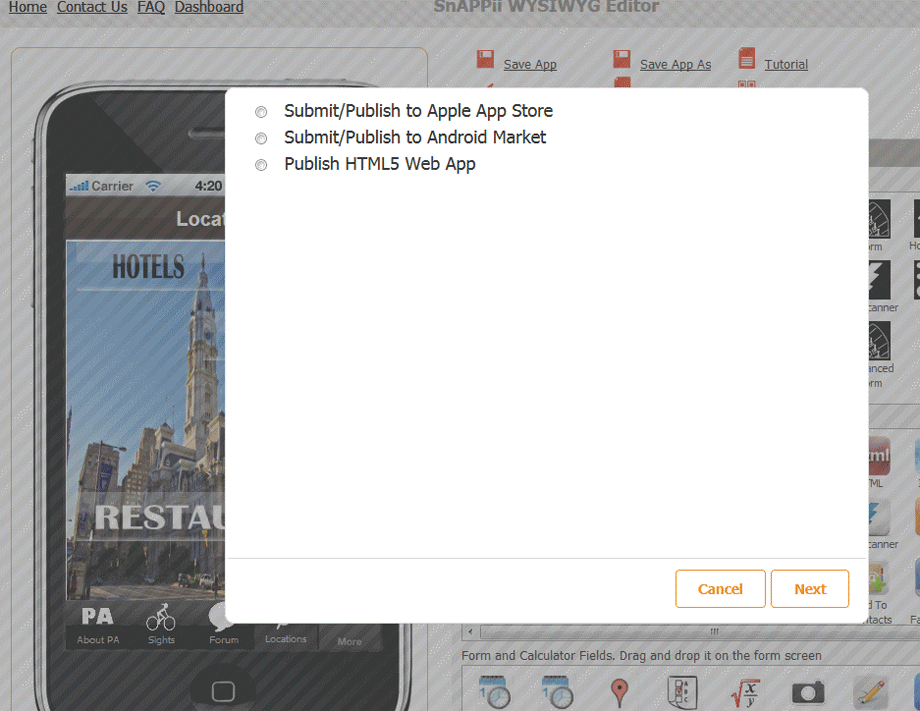 Connect to Enterprise Systems &
Cloud Applications
Build sophisticated data driven native apps that leverage data from both internal enterprise systems as well as cloud based applications.

- Snappii has already prebuilt some data connectors to connect to various web services. You can take advantage of these or upload your own connectors to retrieve and post data from internal web services and cloud based apps. For example, using the SalesForce connector you can pull all necessary information about your leads/clients. Upload their contact info from your device immediately after your meeting and the data will be automatically be updated under your SalesForce account.
Quick and Easy App Updates and Changes
Making and distributing app changes takes literally minutes and doesn't require you to be a programmer. Anyone can create changes fast making the total cost of ownership with Snappii a fraction of apps requiring source code changes.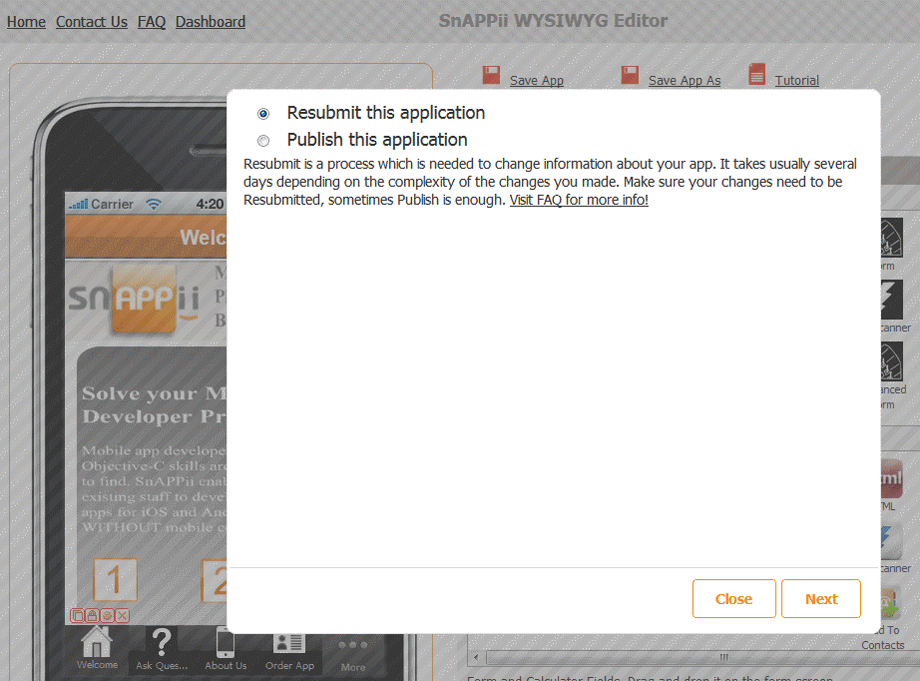 Enable Fast Development and Testing
Build apps and simultaneously view changes on mobile devices with the Live Build Preview App. Your development team can work in real-time facilitating quicker feedback as changes are automatically visible to the entire team on their mobile devices.

- The Web2Phone copy allows an active test version of the app to run on an iOS device before it goes live. This affords the opportunity to showcase your app to potential clients to make the initial sale or before the final product is released.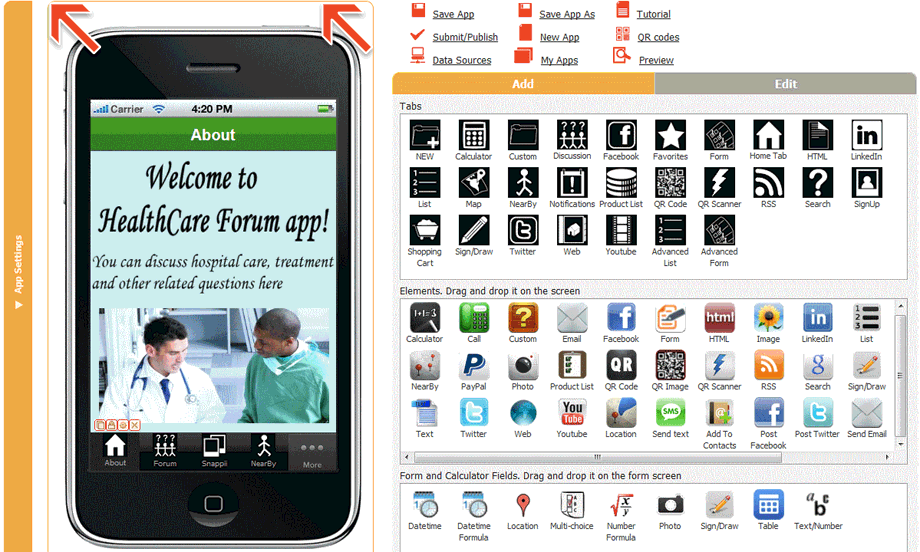 App Analytics
Use the dashboard to measure user analytics and improve app performance. Leverage continued feature and functionality updates to enhance the user experience.

Utilizing the Snappii dashboard you can:
● Track the total number of app downloads
● Active
● Registered
● First time
● Send and track push notifications
● Track usage frequency
● Track Registered users