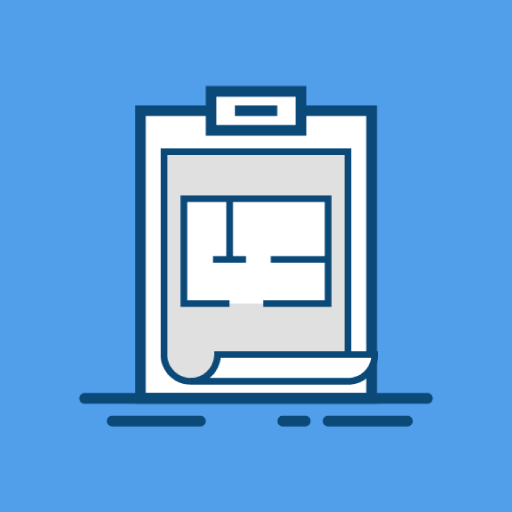 Construction Blue Prints and Drawings. Annotate and Comment
Want to use your forms?
Use My Form
Eliminates the need to bring paper plans to construction sites
Load blueprints as PDF files, edit and annotate them
Upload or take photo and edit it right in the app
Create and share information with other people working on the project
Construction apps as a modern tool to work with various data at construction sites
Construction projects require work with project documentation. Paperwork is a thing of the past, giving way to mobile apps. Special construction apps replace paper-based documents, accelerate and optimize data exchange and contribute to smooth operation. They are a real godsend for modern construction specialists. A smartphone is something that almost any modern worker has and therefore everyone already has unique features in their hands.
Construction Plans app for convenient and efficient work with blueprints, photos, and drawings
Snappii has been developing mobile solutions to simplify and improve construction processes for 10 years. Now it offers the Construction Plans app to work with blueprints, project photos, and drawings. The Construction Plans app allows users to quickly upload anything of the above, add annotations and make drawings. Blueprints are added as PDF files. Users can instantly share collected blueprints and drawings with the colleagues. The Construction Plans app eliminates the need to carry piles of paper. It not only simplifies work with some data but also contributes to its greater accuracy and faster decision making. The Construction Plans app is affordable even for any small construction company. Companies do not need to invest in creating expensive programs from scratch. The Construction Plans app can be instantly installed on any mobile device. It is extremely user-friendly.
Some more benefits of Construction Plans app
The Construction Plans app allows all specialists working on the project to stay on the same page and avoid delays. The absence of the lost time and interruptions directly influences the efficiency of the employees and the revenue of the project. The Construction Plans app provides a completely new format of work with construction project documentation and improves the image of construction companies. Moreover, the Construction Plans app is a great opportunity to save money on paper, its processing, and storage. Paperless also means agility and a larger area for the development and achievement of greater success in the implementation of construction projects.
The Construction Plans app is one of the ready-made construction apps from Snappii to work with project documentation right in the field and without huge effort. It is a powerful pocket tool that is always at hand. The Construction Plans app is available in Apple App Store and Google Play. The Construction Plans app can be customized to meet some specific needs.
Can't find the app you need?
Continue to searching in our app store or get a free quote for a custom app